All coin sales via the internet or in office by appointment only!
Inventory is stored in an off-site bank vault.
We are a leading buyer and seller of coins, currency and bullion in Upstate New York.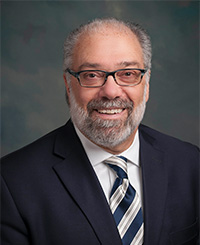 As a leading buyer and seller of United States coins, currency and bullion in Upstate New York, we have access to nearly any item that collectors and investors desire.
All transactions are strictly confidential and privately purchased or sold. As a result, we do not maintain inventories on the premises, but are available through our extensive dealer network. You may call or email us with any item you want; we will be happy to accommodate you.
We buy all collections, estates and accumulations either at our offices or at your home or office. At your convenience, you may call us to set up an appointment.
If you would like to learn more about investing or collecting American coins and currency, you should call us. We will happily answer any questions you have or arrange an appointment to see us.
Appraisal Services
If a valuation of your collection for estate or tax purposes is needed, we will provide a written appraisal based on current catalog and market values. This service is provided on an hourly basis. You may feel free to call for details.
Grading Services
What is grading and why should you get your coins or currency graded by PCGS or NGC?
Coins and currency are assigned a condition, or grade, based on a numeric system from 1 to 70, as well as the traditional evaluation from Fair to Mint State (for business strikes). In many cases, one numerical difference in a graded coin or currency can result in a significant increase or decrease in value.
While the cost of getting a coin or currency graded by PCGS or NGC may not be beneficial in every case, items of value may be worthy of grading for the following reasons: Authentication – guarantees that the item is not counterfeit or altered in any way.
Variety attribution – many series of coins such as Morgan dollars, Capped Bust half dollars, etc. were minted with slight "differences" that have created another aspect of collecting. These varieties can result in significant increases in value. Both PCGS and NGC provide a service to identify these varieties.
Marketability – once a coin or currency is encapsulated with a stated grade, it provides an independent "opinion" that is required by the major auction houses as well as sophisitcated dealers and collectors. Let us walk you through the process of determining if grading your coins and/or currency is worthwhile, and submitting your items in the most cost-effective manner.

Portfolio Management
If your goal is a diversified portfolio of rare American coins and currency for investment purposes, we will gladly assist you.
Investing in rare coins has been one of the most lucrative endeavors for several decades. We constantly monitor pricing trends, certified coin population statistics, and estimated survival rates.
We will help you purchase or sell an investment portfolio, and maintain the records while you maintain the physical possession of the portfolio. You may contact us to learn more about our services.
Want List
We not only maintain an inventory of certified and raw coins, but we attend most major coin shows on the East Coast.
Bullion
Gold and silver are often used as a hedge against inflation and a safe haven during against political and economic turmoil. Thus, bullion are an important asset class in any well positioned and diversified investment portfolio.
As a dealer, we buy and sell bullion bars and coins based on the daily spot price. In addition, as a registered dealer with Heritage Capital Corporation, we can obtain collectible, common date, generic gold coins in raw and certified grades.
To learn more about investing in gold and silver, or for a quote to buy or sell these metals, you may call us anytime!
Office Address:
258 Genesee Street
Suite 505B
Utica, NY 13502
Office Hours:
Monday – Friday: 9:00am to 5:00pm.
Saturday: 10:00am to 3:00pm.
By appointment only.
Mailing Address:
P.O. Box 2005
Utica, NY 13503
Phone:
Fax:
315-266-2056
All transactions are kept strictly confidential.